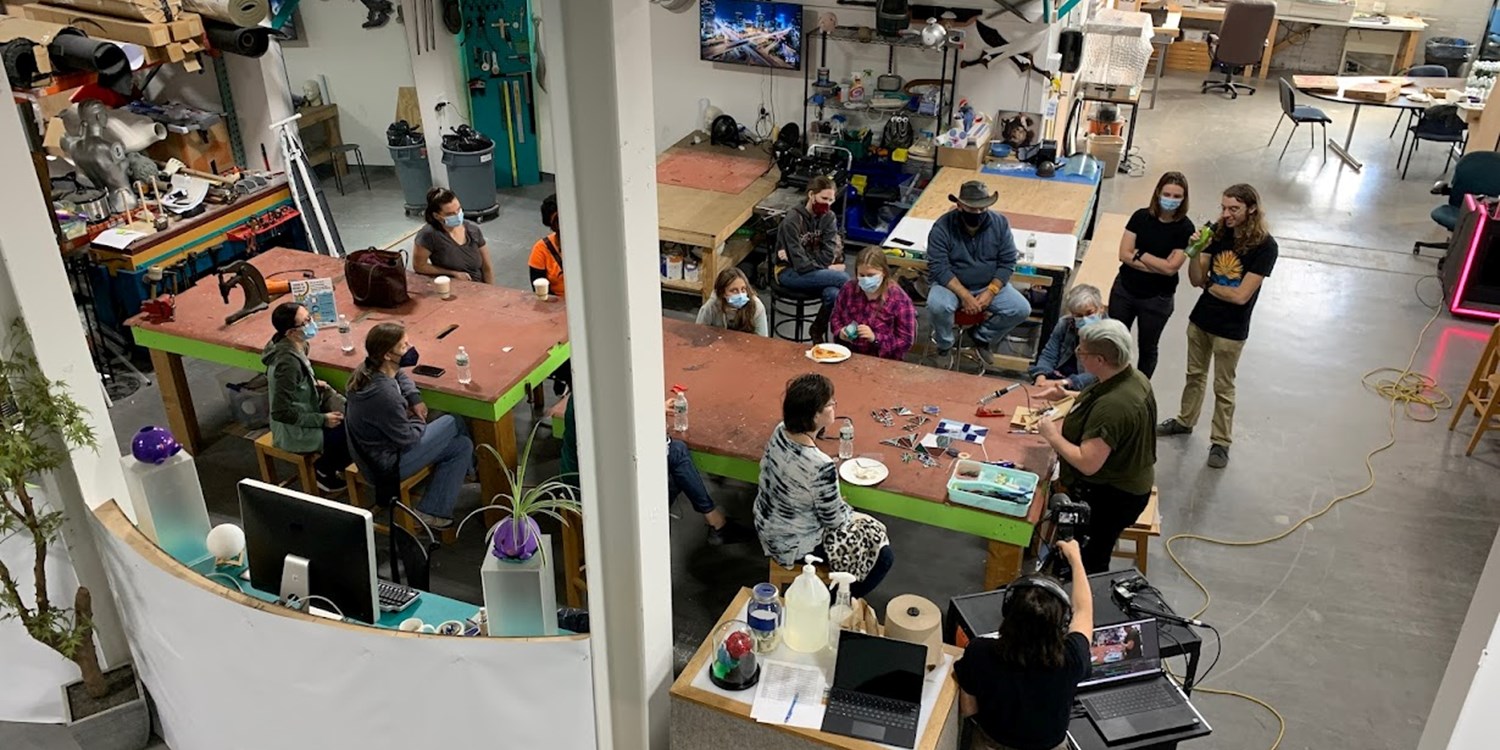 Our weekly Open House is the best time for you to meet other Makers and get a tour of the Makerspace.
The event is open to the public and starts at 6:00pm every Wednesday.
Please sign up using this form ahead of time so that we know to expect you for a tour.
Masks required for all.