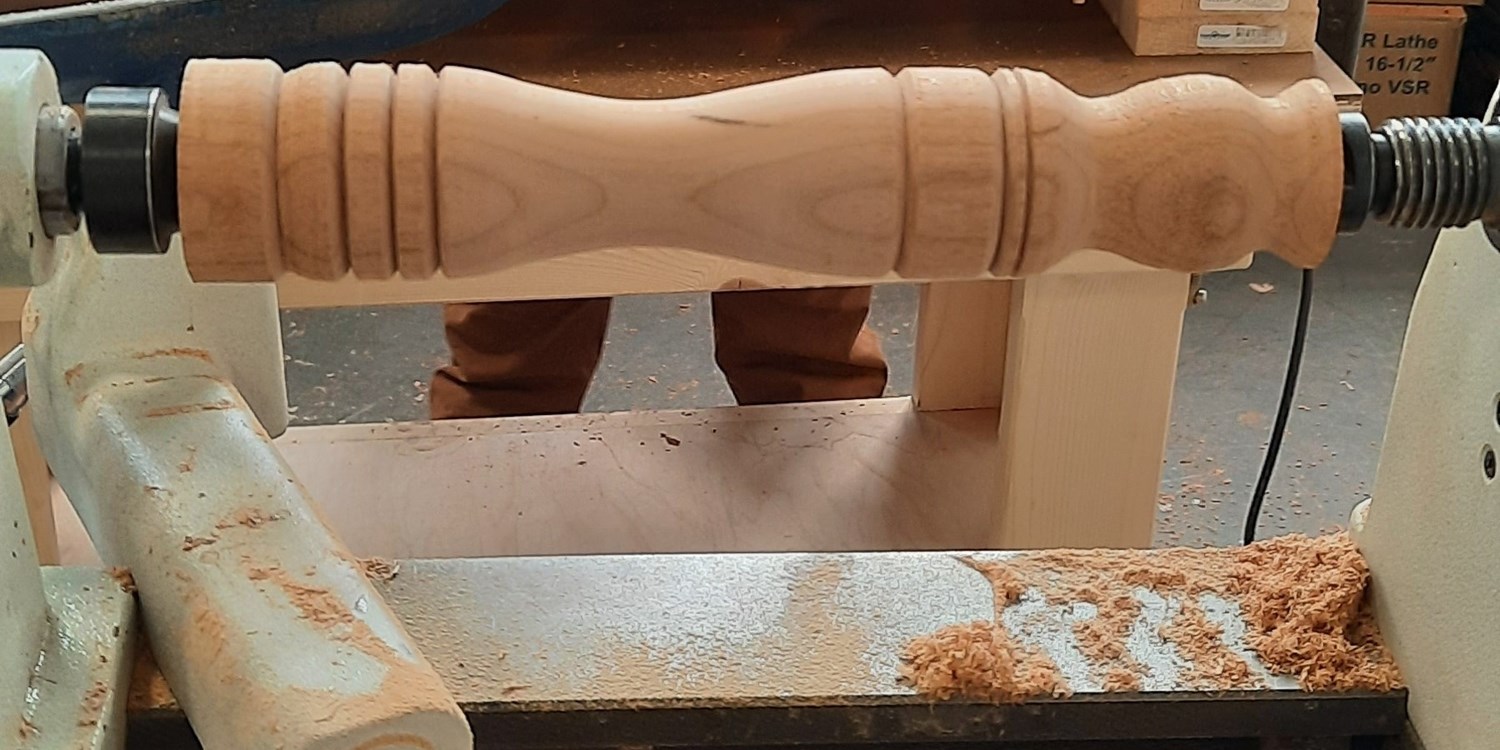 *This workshop is open to current Lowell Makes members.
For the beginner, this workshop will teach fundamentals of spindle turning that will qualify you for a Level 1 checkout (spindle-turning). These techniques will provide basic skills allowing you to work independently in the lathe shop. Carbide tipped tools will be used to learn spindle-turning.
A $5 materials fee will be collected at the beginning of class.
Scope of workshop:
Create a shaped spindle demonstrating familiarity with all machine parts and turning competency by finding center, turning a cylinder, smoothing to pre-sand finish, and creating beads and coves.
General review of lathe turning:
Review and discuss AAW shop safety rules and protocols

Review and explain lathe parts and purpose

Explain RPM speed selection

Change belt

Check lathe alignment
Turning:
Find center

Secure piece to lathe

Speed selection

Turn a rough cylinder

Smooth cylinder

Sand piece (reverse direction)