10th Annual Mill City Skill Share
We are SOLD OUT. Please feel free to add your name to our waitlist and we will notify you if tickets become available.Join us for a FREE day of fun and learning! Mill City Skill Share is in its 10th year of offering the Greater Lowell community a chance to come together to learn a wide range of skills. This year, we are thrilled to be back fully in person. Come join us in our new(ish) building for workshops, demonstrations, tours, giveaways, and great company.Download the event schedule here (updated 5/15/2022):  Skill Share Brochure 2022.pdf
We are SOLD OUT. Please feel free to add your name to our waitlist and we will notify you if tickets become available.
Join us for a FREE day of fun and learning! Mill City Skill Share is in its 10th year of offering the Greater Lowell community a chance to come together to learn a wide range of skills. 
This year, we are thrilled to be back fully in person. Come join us in our new(ish) building for workshops, demonstrations, tours, giveaways, and great company.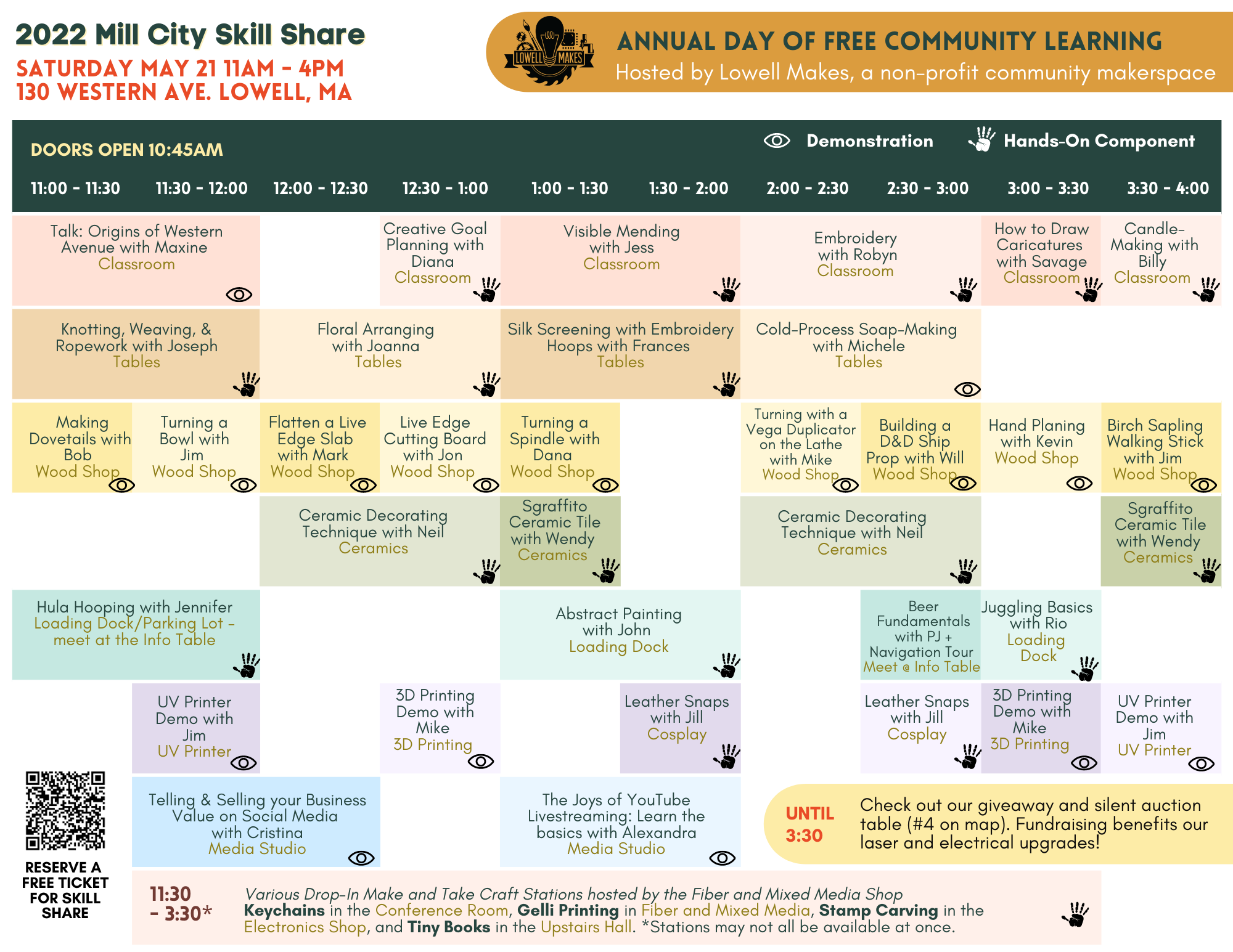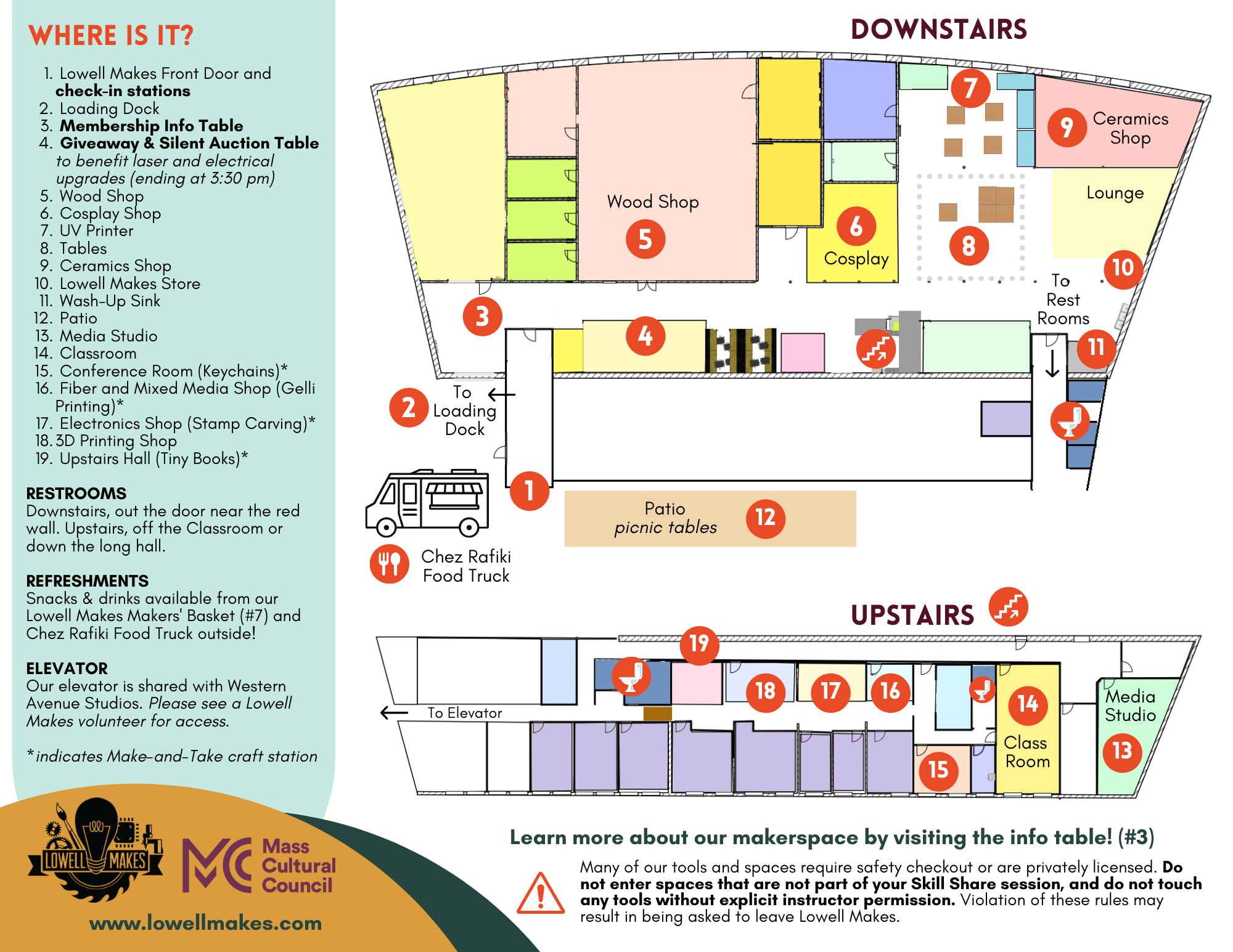 Download the event schedule here (updated 5/15/2022):  
Skill Share Brochure 2022.pdf